3M Protection for your paint
Frequently Asked Questions
More information about what a clear bra does and how it can help protect your paint
A Clear Bra is a thick vinyl protectant layer placed over your paint. Because of how it is made it can help protect your paint more than a Ceramic Coating can, however, it does not offer any value in terms of extra shine like a Ceramic Coating.
Ceramic Coating Vs Clear Bra?
The correct answer is both if your wallet allows it. This will give you the extra protection of a Clear Bra and the superior shine of a Ceramic Coating.
How is the Clear Bra Applied?
Because it is a extra protective layer, it goes only on the most vulnerable portions of your vehicle. For example, the fenders, bumper and hood. There may be a faint line where the clear bra ends and the paint begins but it is much less visible than similar alternatives.
How long will the Clear Bra Last?
Usually up to 5 years depending on wear. Rocks and debris can cause the Clear Bra to wear faster or start to peel from imperfections. Not to worry, at that point you can remove the clear bra and replace it easily.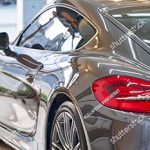 Full professionally applied guaranteed ceramic coating for a small car
$20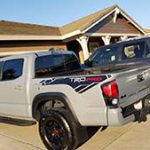 Full professionally applied guaranteed ceramic coating for a small car
$9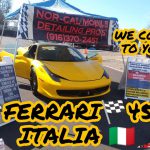 Full professionally applied guaranteed ceramic coating for a super car or sports car
$32
All Other Services
Request an estimate
EXTERIOR, INTERIOR, POLISHING, AND CERAMIC COATING
SIGN UP HERE
Here are some of the locations where we provide mobile car detailing
Nor Cal Mobile Detailing takes true pride in their work. I had an unfortunate experience with another local detailing business. Nor Cal rearranged their personal schedule to fit me in the same day. Due to living in an apartment complex I could not have the work done at my home. I spoke with Kenneth at Nor Cal & he allowed me to drop off my vehicle at his residence. When I arrived to pick up my vehicle I was amazed at the results. Definitely will be referring this local business to friends. Thank you Nor Cal for having such professionalism & accomodating my immediate needs of assistance. I look forward to conducting business with you in the near future.